Can you describe what you do for a living?
I'm a web designer and developer. I design and develop custom websites and blogs for people.
What gets you out of bed in the morning?
Usually my pug, sitting on my head! Laughs. Learning new things is what keeps me ticking. Whether it's just how to bake scones without stuffing it up or learning a new piece of code. That's probably what keeps me ticking day to day.
What's your favourite thing you've learned this week?
This week I am working on a big project so I learned a fair amount of javascript and animation that I haven't used before.
When do you feel most inspired to be creative? Have you experimented with what works best for you?
I've found in the last month that I'm definitely a morning person. I'm at my peak between 4am and 6am and then it goes all downhill. Laughs. I started drinking more black tea because it's the highest in caffeine so that's my go to now.
I feel the most creative when I work with other designers. I'm working with one of Sian Richardson's designs at the moment so I feel most creative when a client challenges me to do something that I haven't done before.
I've got quite an engineering brain in a way. I need to know how everything works. It doesn't matter that I'm not building it myself, I just need to know how it works, why it works and then go from there. My creativity probably stems from my problem solving background more than anything else.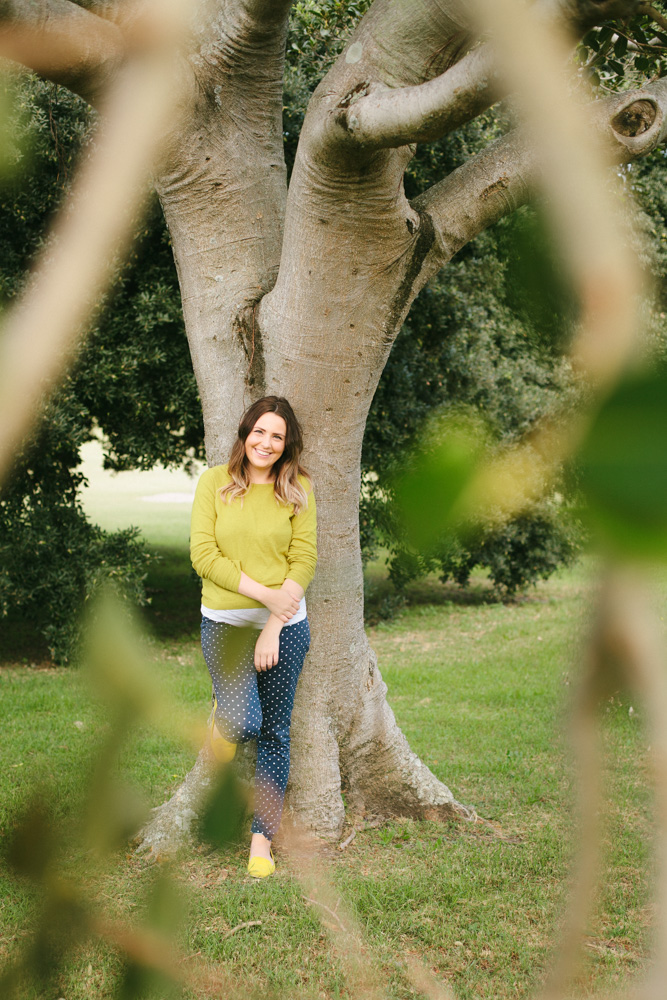 From what I've found, that's the opposite to most designers who are visual people and terrible with maths. That's interesting as it obviously leads to your developer side.
I did four unit maths and physics at school. I ate it up for breakfast. But I think whichever way you come to it, and whatever form it takes doesn't matter, as long as there is a push to do something different. I don't think nerds and techs that work in Silicon Valley are any less creative than a graffiti artist on the street, it's just a different form of applying it. You can look at some websites code and go wow, that's beautiful you know, but coding is just another language. Whether it's painting, poetry or writing it's just another form of creativity.
Yes, it's just a different form of expression. When did you start freelancing? Have you always wanted to be a web developer?
I started learning how to code when I was 13. I grew up in this weird generation, when we had computers at 11, then dialup internet and we didn't really know what it was. To me it was always just a hobby, so I went down the route of wanting to be a Psychologist, Criminal Lawyer or Teacher. It took me a while to come back and work out that I could actually make a living out of my hobby. So I switched from a psychology degree, to visual communication design degree and loved that. It was surprising that they didn't teach me how to code for that degree, so teaching myself earlier turned out to be a good thing.
I started a freelance design business in second year Uni. I kept that going while working for a few studios but went full time two years ago. 6th September, 2012 was my first day of needing to pay bills with my hard earned money. Not that you don't do that when you're working for someone else but I was in total control of bringing that money in.
Let's touch on Hyphen for a moment, which is the business you run with your partner Eivend Borgersen. How was that created?
I was really lucky that it got to the point where the business needed to expand, and being one person, there was only so much I could do myself. I do get hit up by a lot of overseas companies who want me to outsource stuff to them, but I don't believe in that business model, so I chose not to do that.
My partner is also a design and developer, so the logical first step for me was to see if he was interested before I started looking for other people. He loved his job at the time as he was working at a great studio, but he was tempted to work with me so I latched on and dragged him out the door. Laughs.
We haven't looked back. He's learned things from me, I've learned a hell of a lot from him so it's really good.
Can you talk about your different strengths/weaknesses and how they complement each other?
Since I had been doing the sole business thing for a few years already, so I brought those skills to the table. Everyday things like creating quotes, invoices and client management tasks. Since Eivend was working in a studio that had product managers for those things, he literally just had to do his role.
But he has brought over a lot of his studio experience, in terms of productivity and collaboration options when working on large projects. Before it was just me working on things, so it didn't matter if nobody else could access that code or understand it. It was like having a messy desk when only you know where everything is, but now it's a lot more structured and organised.
We are now essentially a little studio, so everything is setup as it would be in a larger studio. Since he's Scandinavian his design aesthetic is really different to me. It's good because we can work with more varied clients on big commercial jobs as he has that experience but we can also do the small to medium sector as well since I have that experience. Working together just adds that extra breath of experience.
What would you consider to be your greatest achievement so far?
Oh I've had some pretty big OMG moments that have been pretty cool. I can get so much satisfaction out of putting up a simple website. Sites which I'd never get awards for or people in my sector would ever see, but it makes a massive impact for the client. That's my job at the end of the day, so those moments of "yay it's launched" and getting their feedback is a big one.
Getting published in Cosmopolitan magazine was pretty cool so I could show my Mum. To be featured with people that you admire is nice. Some of the clients we are getting in now are quite cool, and you have to think to yourself "wow this girl from Cessnock is now sitting across the table from these people".
But in saying that again, it's usually the smaller jobs that I get the most satisfaction out of because they're a bit more creative and flexible. Every job has its blessings really.
You talked before about getting up early to stay productive. How do you stay motivated?
I'm one of those people who will just work until I crash. So for me it wasn't so much about being motivated as it was about finding ways to work smarter, not harder, and finding that balance. It has taken me a while to realise that sitting in front of a computer for 16 hours isn't really benefitting anyone.
In what I do, people tend to want their websites now. They don't understand that it is a process that takes time. So the pleaser in me always wants to say "yes sure, we can do that" but you always end up with some half baked product or I get sick from overworking. Nobody is happy in the end. Finding the balance of hours in which you are most productive so everyone benefits is what matters in the end.
At your craziest, what kind of hours were you doing, and what is that refined to now?
Some of my craziest weeks have been a 4am start and then a 1am finish. Yeah, you do go a bit crazy. Working weekends and not leaving the computer is full on. You get so tired and overwhelmed that you end up having to re do everything again.
I still like to get up early and get working, but usually it's working till 11am, go on a break for a couple of hours, come back to do a few hours in the afternoon before I clock off at 4pm. I then have the night to myself to read, cook or watch TV. I try to have strict hours to myself now and don't work overtime unless there is a valid reason to do so. With deadlines, it's great to meet them but it's not life or death.
What's your favourite part of the design process?
It changes from project to project. You can get some that are really interesting with how they are going to be structured and function. With those it is the wireframing and sketching stage that is interesting as that's essentially when you can be the most creative. Others it's purely about "how can we make this look awesome?". Then the dev phase is, "this looks awesome, how can I make it work?" That's why I like being able to do design and dev, I don't get bored as there's always something to push me.
Which is closer to your heart, development or design?
Oh, ask me Monday and it will be design, ask me Tuesday and it will be dev. I go through phases where one week I'll be doing heaps of dev and hate it, then the next week I'll be doing a lot of design work. I suppose dev is closer to my heart, because I'm doing a lot of it, learning heaps and getting that satisfaction back. But then I'll do a design and say "oh yeah, go me!" Laughs.
What's something you haven't achieved yet that you're aiming for? What are your current goals?
I don't have a list of what I need to do to be satisfied. I'm just going on the ride and enjoying it. If you work hard, do a good job and love what you do, success is going to come along with it. You can't work hard and love what you do without having some success come your way.
There's a famous quote that comes to mind "The harder you work, the luckier you get". (attrib Gary Player).
That's so true. I always say to Eivend, oh we are so lucky. He says, yes we are but we work very hard, it's not all down to luck. But I like to think that I am still a bit lucky.
What's coming up on the horizon?
I started my own blog recently The Daily Mark. It's going really well so it has my heart and soul at the moment.
What are your favourite places online?
Twitter – It's a curation of totally different people really which means I see really good content.
Refinery 29 – I'm enjoying Drew Barrymore's content at the moment.
Pretty Fluffy – A blog for dog owners – I got do the development of their new design!
Mashable – Social media news.
Buzzfeed – Social news and entertainment.
Thank you for your time Madeleine.
Interview and photographs by Jason de Plater.